PASSOVER (JEWISH FESTIVAL)
When is Passover (Jewish Festival) in 2024?
Passover (Jewish Festival) in 2024 is on the Monday, 22nd of Apr (4/22/2024).
Passover (Jewish Festival) is on the 113rd day of 2024. There are 253 days left in the year.
Passover (Jewish Festival) Facts
Date: Apr 22, 2024
Religious
Also Called: Pesach, Pesakh
Celebrations: Attend Passover Seder, Eating Matzah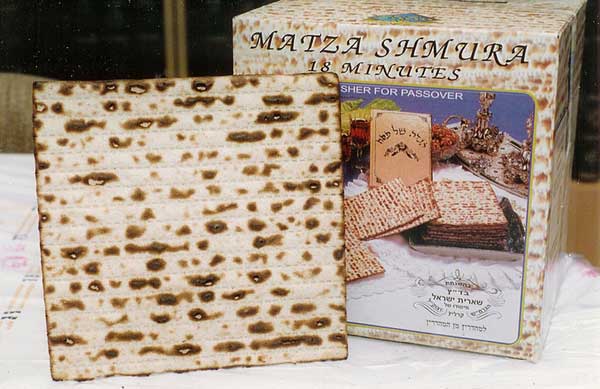 iImage Credit: wikiPedia
Passover is the most celebrated Jewish holiday. The festival commemorates the famous biblical story of the Exodus, when Jewish slaves were released out of bondage in Egypt. For Hebrew, Passover is their celebration of freedom. Jewish had a difficult time under the leadership of Pharaoh, the then king of Egypt. Every king feared that one day Hebrews would rise against Egyptians when they grow in number. The only solution to the kings was to enslave the Hebrews to subdue them. But this did not stop Hebrews from growing in number and in fact, they continued to have many children. Pharaoh had to come up with a new plan of killing newborn male babies. It is during this time Moses, a Hebrew who save his people, was born and he was saved by the daughter of Pharaoh. This is a brief history that explains why this festival is among the most celebrated festival in Israel.
Passover is actually celebrated for 7 days in Israel but in the Diaspora, the festival is celebrated for 8 days. The major reason for the difference is believed to coincide with how their ancient calendar worked. The 7 day festival is celebrated in early spring from the 15th to the 22nd of the month of Nissan, the month where Hebrew Passover falls.
Every year all Hebrew are commanded to narrate the Passover story. Usually, this takes place during Passover Seder. This is a service that is held at the home of Hebrews and it is part of their celebration. The service is usually observed on the very first night of the festival and in other homes the service is conducted on the second night. The Seder ends with a dinner. This is a service that all Hebrews must attend and helps in educating children on the importance of this festival and why they must observe it.
This festival is a holiday which has dietary restrictions associated with the festival. The biggest one is eating unleavened bread, also known as matzah. This is a custom that is part of the Passover story. The story talks about how Hebrew slaves fled from Egypt so fast that their bread did not have enough time to rise. Usually matzah is prepared without yeast and is not even allowed to rise. Therefore, eating matzah in remembrance of this story is one way of bringing some of the Passover stories to life.
Apart from eating matzah, Hebrews avoid all leavened bread during the entire week of Passover. Other foods that they avoid eating during this time include wheat, rye, barley, oats, or spelt in case they have a leavening agent. Based on their tradition these particular grains naturally rise when cooked over 18 minutes and they are referred to as "chametz" during the festival. Other grains that are avoided include rise, corn, legumes, and millets. The Jewish are very strict with their diet during this particular festival and they avoid eating anything that that doesn't have a "Koshar for Passover" label on the package.
Passover (Jewish Festival) Observances