CYBER MONDAY
When is Cyber Monday in 2024?
Cyber Monday in 2024 is on the Monday, 2nd of Dec (12/02/2024).
Cyber Monday is on the 337rd day of 2024. There are 29 days left in the year.
Cyber Monday Facts
Date: Dec 02, 2024
fun
Also Called: Black Friday
Celebrations: Celebrations; Shopping, eating outside in restarants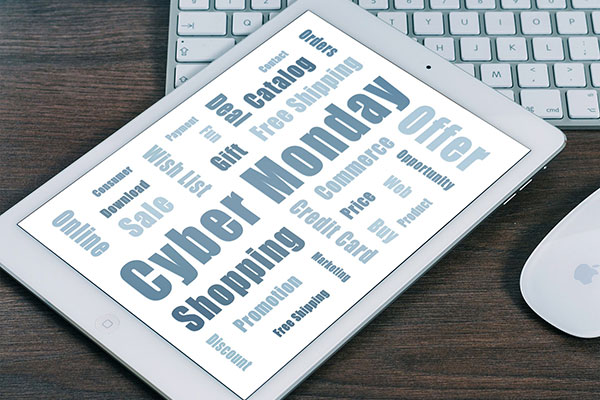 iImage Credit: pixabay
Sometimes, it is referred to as Blue Monday. The day was created as a means to encourage people to shop online. Cyber Monday and Black Friday might share the same concept, but the two are actually different. While Black Friday is all about discounts both in physical and online sales, cyber Monday only focuses on online shopping.
What is Cyber Monday?
Ellen Davis, National Retail Foundation president, established Cyber Monday in 2005. He had realized that the Monday after Thanksgiving was attracting plenty of sales. The reasoning behind it was that people had spent the long weekend window shopping and Monday to shop whatever they had liked. By 2014, internet speeds had greatly improved, and retailers would pocket over $2 billion in profits on Cyber Monday. Today, shopping begins the Monday before, and the entire week is known as Cyber Week.
When is Cyber Monday?
The Monday after Thanksgiving Day is popular among Americans as Cyber Monday. Although Black Friday has somehow overshadowed Cyber Monday, the day remains very popular among many Americans.
Why celebrate Cyber Monday?
After the busy Thanksgiving and Black Friday, what most of us need is peace of mind and some time alone. You will have a better chance to go through the discounts and deals to decide on items you need to purchase. You do not to head for the stores. You can do all the shopping in pajamas and while snuggling on your couch. If you love fashion and technology, Cyber Monday actually offers better deals compared to Black Friday.
Things to do on Cyber Monday
Without a doubt, Cyber Monday is a time for shopping. You need to take the chance and check out the deals and discounts being offered by your favorite stores. Subscribe to their email updates or even download favorite store apps to know the products that are on offer.
Being a Monday, it's understandable if you just want to skip lunch break and spend the time shopping. After all, eating can wait but discounts and deals can't.
If you are an internet shopaholic but shy away from showing it, then cyber Monday is the best time to indulge. Take advantage of this day and shop as much as you want.
Cyber Monday Observances