MEMORIAL DAY
When is Memorial Day in 2020?
Memorial Day in 2020 is on the Monday, 25th of May (5/25/2020).
Memorial Day is on the 146th day of 2020. There are 220 days left in the year.
Memorial Day Facts
Date: May 25, 2020
National
Also Called: Decoration Day
Celebrations: Decorating the graves of the soldiers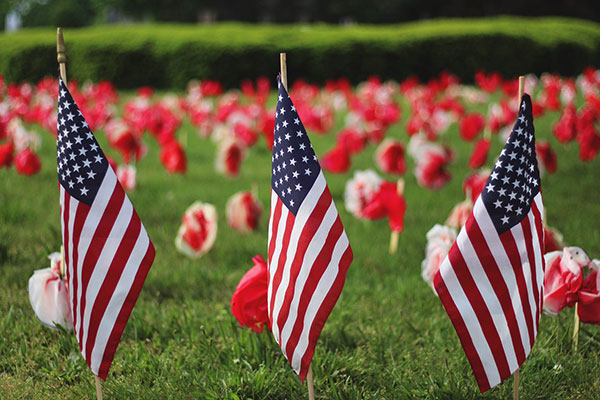 iImage Credit: flickr/walkadog
Memorial Day is a federal holiday observed every year on the last Monday of May in the United States. This day is celebrated to pay tribute to all those who died while in the military service.
Formerly this day was known as Decoration Day, as on this day people used to decorate the graves of the soldiers. It is believed that in 1865, Henry C. Welles, a druggist in the village of Waterloo, NY, suggested at a social gathering to honor the patriotic dead by decorating their graves. Officially the first Memorial Day was observed by General John A. Logan on 5th May 1868. The first state to officially recognize the holiday was New York, in 1873.
Nowadays People celebrate Memorial Day by visiting cemeteries, decorating the graves of the soldiers with flowers and flags. Parades and functions are arranged throughout the country. More over this is a day to remember all those who sacrificed their lives for the nation and to pay homage to their souls.
Memorial Day Observances