COLUMBUS DAY
When is Columbus Day in 2017?
Columbus Day in 2017 is on the Monday, 9th of Oct (10/09/2017).
Columbus Day is on the 282th day of 2017. There are 83 days left in the year.
Quick Facts : Columbus Day
Date: Oct 09, 2017
National
Also Called: Day of the Race
Celebrations: Parades, Family reunions, Picnics, Fireworks and Public art events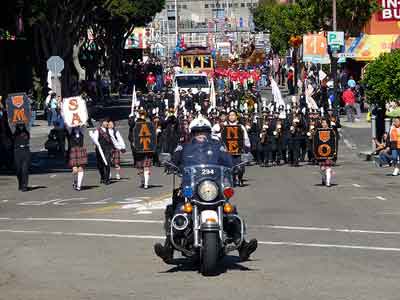 iImage Credit: flickr.com/sean94112
The anniversary of Christopher Columbus's arrival in the Americas is celebrated as Columbus Day in the USA on second Monday in October. This day honors Columbus' first voyage to the Americas on 12th October 1492.
Christopher Columbus discovered the Americas in 1492. He was born in the year of 1451 in Genoa, Italy. He had a little formal education and was a largely self taught man. At the age of 32 he had become a chief mariner in the Portuguese merchant service.
The first formal Columbus Day celebration took place on October 12, 1792 in New York City. The event was celebrated as the 300th anniversary of Christopher Columbus' landing in the Americas. In 1971 President Richard Nixon declared the second Monday of October as Columbus Day. This day is regarded as a public holiday in many parts of the USA. In some cities special events like parades, fireworks etc are held.
Columbus Day Observances