BLACK FRIDAY
When is Black Friday in 2024?
Black Friday in 2024 is on the Friday, 29th of Nov (11/29/2024).
Black Friday is on the 334th day of 2024. There are 32 days left in the year.
Black Friday Facts
Date: Nov 29, 2024
fun
Also Called:
Celebrations: Celebrations; Shopping, Partying, Gettogether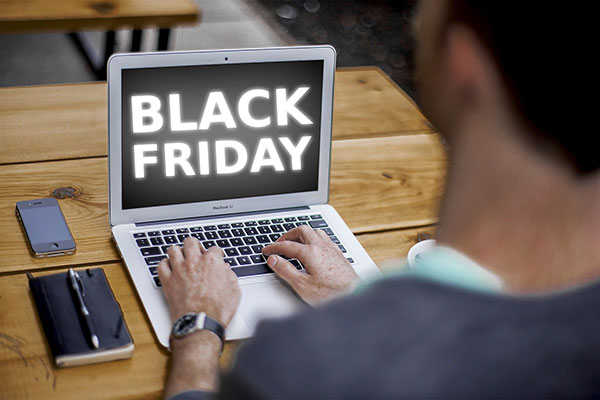 iImage Credit: pixabay
Black Friday is the epitome of America's consumerism. It's a day marked with great shopping, huge deals, and discounts. Interestingly, black Friday did not start as a day for shopping. As the term black may sound weird, it signifies a period when businesses go from losses (red) to profits (black). It shows how important the period is for retailers.
What is the history of Black Friday?
Several theories are linked to the origin of Black Friday. The term was first used in Philadelphia, where people would congest the streets for the big Army-Navy football game every year. People would also take advantage of the day to do shopping in readiness for Christmas. Black Friday was adopted to describe how the law enforcers would deal with the large crowds to try and maintain order. The most common theory links Black Friday to a period when retailers would make losses the entire year and only managed to make profits on the day after thanksgiving. Shoppers would apparently take advantage of discounted items in preparation for the Christmas gifting season. Today, Black Friday is a day marked with impressive deals, discounts, and people enjoy the best bargains of the year. When is Black Friday? Black Friday is on the fourth Friday in November. The day comes after Thanksgiving Day popularly celebrated in the US. Why celebrate Black Friday? Funny as it may sound, Black Friday is a part of America's rite of passage. Queueing in the retail shops in the morning hours is a tradition that has failed to go away. It is such traditions that help us bond with friends and family as we go shopping together. The great deals and discounts that come with Black Friday is enough reason for you to observe this day and thus give your home a complete makeover. Things to do on Black Friday? Black Friday is a time for shopping, but that does not mean you can't have even more fun. You can try to gather family and friends and feast on the Thanksgiving leftovers. Ask them to compile some of their favorite movies and have fun watching them on Black Friday. Before Black Friday Day, donate all the clothes and household items you do not need. It is not only a good thing to give to charity, but it also prepares your home for a new makeover. If you are a hoarder and don't wish to give out sentimental items, consider storing them in the garage to create room for new items. On Black Friday, you could try to create a new tradition with your loved ones. For instance, you can decide to always wake each other up at 5 am and hit the stores by 6 am. A new tradition will help you look forward to Black Friday, and it's a great opportunity to bond with those you care about.
Black Friday Observances