NATIONAL MARGARITA DAY
When is National Margarita Day in 2024?
National Margarita Day in 2024 is on the Thursday, 22nd of Feb (2/22/2024).
National Margarita Day is on the 53rd day of 2024. There are 313 days left in the year.
National Margarita Day Facts
Date: Feb 22, 2024
Fun
Also Called: Margarita Day
Celebrations: Partying, Cooking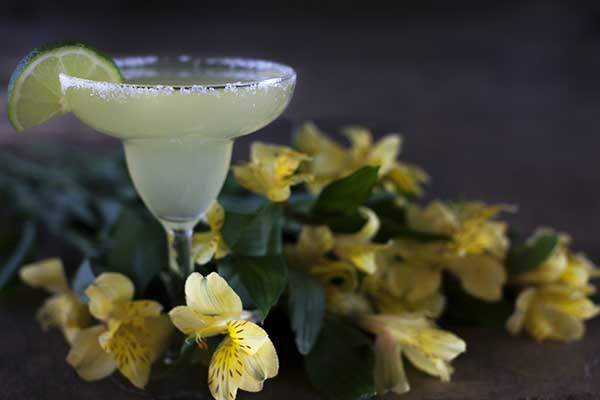 iImage Credit: PixaBay.com
Margarita is the most common rainbow flavored cocktail in the US. Some of its flavors include Roasted Blueberry, basil margaritas, strawberry sriracha among others. Typically, Margarita consists of tequila, squeezed lime or lemon juice and triple sec. Margarita is associated with festivities as party lovers sip to the rainbow of colors and flavors of this alcoholic drink. As an honor and appreciation of the Mexican cocktail, February 22nd is observed annually as the National margarita day.
How is Margarita served?
Traditionally, the margarita is served in an eponymous margarita glass or champagne coupe. However, in modern times, most restaurants use a cocktail, wine and pint glasses or large schooners. The cocktail is often served with a pinch of sugar or salt at the glass' rim. Sugar and salt are used to help in subduing the margarita bitterness hence enhancing great flavors.
History of National Margarita Day
It is unclear when National Margarita Day was created or when the celebrations for this day began. However, documented accounts trace the two back to the 1990s. The primary motive for this day was to spread the love for the margarita drink around the world. As for the Margarita drink, it is believed to have come into existence in the early 1930s.
Who invented the margarita?
The exact origins of the cocktail recipe remain unknown. Some historians argue that bartenders created the first margarita for a female friend with the name Margarita Hemery. Another theory suggests that Margarita was created by Rancho La Gloria, the owner of Carlos restaurant in Tijuana. Rancho developed the drink for his client, Marjorie King who was allergic to alcohol except for tequila. Another claim argues that Santos Cruz first created margarita in Galveston Texas for a singer and famous patron by the name of Patty Lee. Nevertheless, all these theories agree that Margarita has its roots in Mexico, judging from its primary ingredient, tequila.
How to Celebrate National Margarita Day
The best way to observe margarita day is by enjoying this libation. Visit your local tavern or favorite bar, and say cheers to a glass of margarita. You can enjoy it iced and add a pinch of salt for more flavor. Take this day as an opportunity to sample margarita variations since most restaurants will be offering National Margarita Day deals to celebrate the day.
You can also make some margarita at home. Search online for margarita recipes and try out one that favors you. Be creative and attempt other recipes that are not necessarily a drink. This can include margarita cupcakes or a margarita flavored dish.
Another great way to mark National Margarita Day is by enjoying this icy concoction alongside other Mexican culinary treats. Since Margarita has its roots in Mexico, pairing the drink with tacos, nachos or enchiladas can undoubtedly bring out the perfect authentic Mexican food.
Remember to share your celebration pictures on social media via the #NationalMargaritaDay hashtag.
Why Celebrate National Margarita Day
The smooth tequila, fresh lime, sweet triple sec and the hint of salt on the rim is a real delight to the taste buds. Margarita comes in various flavors, and this gives everyone a variety to choose from. Margarita brings out fun, energetic and an outgoing mood to its lovers. Indeed, celebrating National Margarita Day provides margarita lovers an excuse to indulge in this flavorful icy drink.
Interesting National Margarita Day Facts
- The largest margarita party was held in Margaritaville, USA. The 32, 176 liters of margarita was prepared by 60 people and took 300 hours to get ready.
- Out of the cocktails sold in the USA, the margarita is the most preferred by many people.
- The word margarita is Spanish, and it means a daisy flower.
- A high school dropout invented the first machine to make the frozen margarita in 1971.
- The most expensive margarita variety costs $1200.
National Margarita Day Observances