NATIONAL HEROES DAY
When is National Heroes Day in 2018?
National Heroes Day in 2018 is on the Monday, 27th of Aug (8/27/2018).
National Heroes Day is on the 239th day of 2018. There are 126 days left in the year.
Quick Facts : National Heroes Day
Date: Aug 27, 2018
National
Also Called: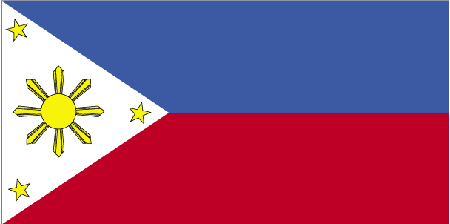 iImage Credit: CIA World Factbook
National Heroes' Day is a national holiday of Philippines, celebrated to pay homage to the National Heroes of the country. Every year this day falls on the fourth Monday of August.
Initially National Heroes' day was celebrated on 30th of November as it was the birthday of Andres Bonifacio, founder of the Katipunan. Later this day moves to the fourth Monday of August, to pay tribute to all other known or unknown men and women who sacrificed their lives for Philippine freedom.
Philippines achieved its identity due to the noble deeds made by numbers of people, known as National Heroes. People of Philippines celebrate this day with a great enthusiasm. This is a perfect day to remember the life and work of all these great people.
National Heroes Day Observances
National Heroes' Day Holiday
National Heroes' Day Holiday