NATIONAL DAY IN MALAYSIA
Quick Facts : National Day in Malaysia
Date: Aug 31, 2017
National
Also Called: 31st August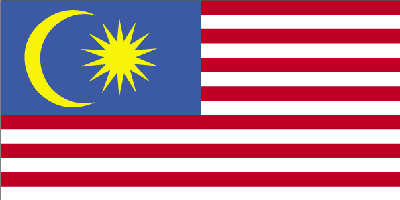 The National Day in Malaysia is celebrated every year on the 31st of August in honor of the birthday of the nation. On 31st August, 1957, Malaysia gained its independence from British colonial rule and became an independent country.
The National Day in Malaysia is celebrated in a grand style at Kuala Lumpur. This national festival is celebrated with great enthusiasm in all over the country. The Jalur Germilang (The Malaysian Flag) is hoisted throughout the country. On this day many political leaders appear at the public events and talk about the nation's heritage, laws, history, people, about recent events and future projects.
The National Day is considered as a Public Day with outings, picnics and lots of outdoor events like parades, air shows, fireworks and musical concerts. Parades generally occur in the morning and the fireworks occur in the evening.
The people of Malaysia proudly fly their Flag, sing songs and enjoy the day with their friends and families.
National Day in Malaysia Observances