NATIONAL DAY
When is National Day in 2024?
National Day in 2024 is on the Saturday, 12th of Oct (10/12/2024).
National Day is on the 286th day of 2024. There are 80 days left in the year.
National Day Facts
Date: Oct 12, 2024
National
Also Called: Hispanic Day
Celebrations: Flag Hoisting, Parades, Air Show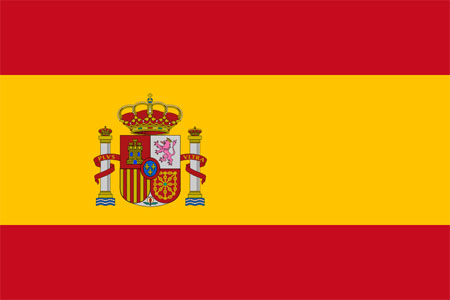 iImage Credit: wikiPedia
October 12 is celebrated as the National Day or Fiesta Nacional de Espana in Spain. It is also called the Hispanic Day or the Dia de la Hispanidad. The day is celebrated to commemorate the arrival of Columbus in Americas in 1906. It is also celebrated as the day of the Armed Forces in Spain.
It was on August 3, 1492 that Columbus first set foot from the port of Palod de la Frontera in Spain. He ended up on an island that's part of the Caribbean now. Up until 1987, the day was celebrated as the Hispanic Day in Spain to celebrate the country's association with Hispanidad. Hispanidad is a common community formed by countries of Hispanic origin. In 1987, through an official order, the day was renamed as the National Day of Spain. Prior to that, the National Day of Spain used to be celebrated on different dates over the years. The Hispanic Day was renamed as the National Day as a compromise between the Republicans and Conservatives. The Conservatives wanted to showcase the rich cultural heritage of the country while the Republicans wanted to showcase the strengthening democracy of the country.
The day sees muted celebrations in the country. It is marked with raising of Spain's National Flag in Madrid by the king of Spain. The flag raising ceremony is followed by a military parade which showcases the country's weapons and artillery. An air show also takes place with the armed forces performing acrobatic maneuvers in the air. Other than that, there is not much celebration on the streets. It is a public holiday. Therefore, most of the shops and all the offices are closed on this day. Most of the people stay at home with their families and watch the live telecast of the parade and air show on TV.
The day is also celebrated in other countries by different names to commemorate the arrival of Columbus in Americas. In Bahamas, it is celebrated as the Discovery Day; in Costa Rica, it is the Day of the Cultures; in Argentine, it is the Day of the Races; while in Chile and Mexico, October 12 is celebrated as the Day of Indigenous Resistance.
National Day Observances