PROVINCIAL DAY IN CANADA
When is Provincial Day in Canada in 2024?
Provincial Day in Canada in 2024 is on the Monday, 5th of Aug (8/05/2024).
Provincial Day in Canada is on the 218th day of 2024. There are 148 days left in the year.
Provincial Day in Canada Facts
Date: Aug 05, 2024
National
Also Called: Civic Holiday, Natal Day, August Holiday
Celebrations: Fairs and exhibitions, Concerts, Sports events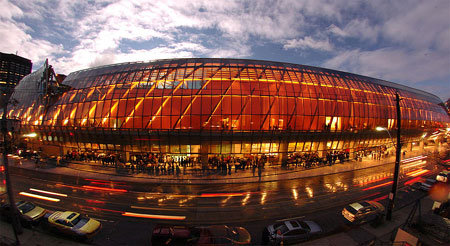 iImage Credit: wikiPedia
The Provincial Day is celebrated in various provinces of Canada on the first Monday of August. It is known by different names in different parts of the country viz. Civic Holiday, Natal Day, August Holiday etc. It is celebrated to commemorate the traditional culture and history of the place.
The exact origins of the day are still unknown. The reason for celebrating this day varies from province to province. The province of Alberta celebrates this day as Heritage Day to celebrate the local heritage of the people and the city. The same way, the day is celebrated as Simcoe Day in Toronto. The day is celebrated to commemorate Governor John Simcoe, who was the first lieutenant governor of Toronto. Similarly, in Ottawa province, the day is celebrated as Colonel By Day in commemoration of Colonel John By. Colonel John By is credited with the construction of Waterway and is also credited with founding the city of Ottawa. In other parts of the country, the tradition of this day dates back to 1869 when it was first celebrated by the Toronto City Council as a recreation day. There are still some other parts of the country which celebrate the first week of August rather than the first Monday. The province of Yukon celebrates the third Monday of August as Discovery Day since it was on this day that gold was discovered in the province.
The Provincial Day in Canada is largely a cultural holiday. In some parts of the country, it does not have any legal status and is not a public holiday. However, there are parts where it is a public holiday. The celebrations on this day are pretty muted. Fairs and exhibitions are organized across various provinces to showcase the local arts and crafts of the place. Local people from the communities get together to make traditional cakes and exchange them with each other. In some places, races as well as concerts and other cultural events are organized to celebrate this day. Various sports events are also common on this day.
Provincial Day in Canada Observances
Provincial day (Many regions)
Provincial day (Many regions)
Provincial day (Many regions)
Provincial day (Many regions)
Provincial day (Many regions)