NEVADA DAY
When is Nevada Day in 2023?
Nevada Day in 2023 is on the Friday, 27th of Oct (10/27/2023).
Nevada Day is on the 300th day of 2023. There are 65 days left in the year.
Nevada Day Facts
Date: Oct 27, 2023
Regional
Also Called: Admission Day
Celebrations: Celebrations; big parade, Pow wow, concerts, sport matches, and fun activities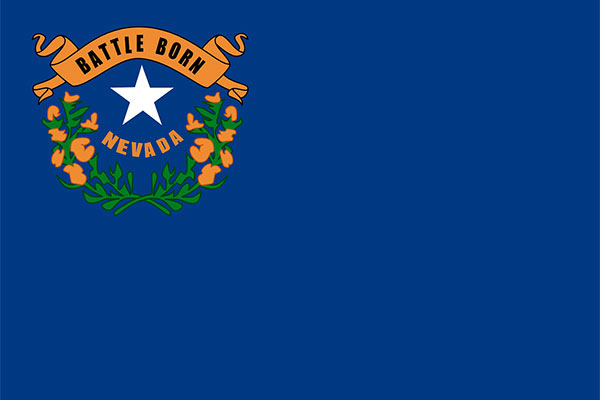 iImage Credit: wikipedia
Originally called Admission Day, this holiday commemorates the day the state of Nevada was included in the United States union back in 1864. The inclusion of Nevada Day made it the 36th state in the union.
What is the history of Nevada Day?
Nevada had remained unknown to the settlers until 1859. The popularity was made possible by Henry Comstock's discovery of gold. He mined silver and gold worth over a billion dollars, and soon, settlers flocked Nevada. Within two years, it became a territory and was made a state on October 31, 1864. In 1891, Governor Roswell Colcord signed a bill that made October 31, a holiday.
When is Nevada Day?
Nevada Day is on the last Friday in October. Initially, the date was set as October 31 before it was moved to the current date to create a three-day weekend.
Is Nevada Day a public holiday?
Nevada Day is a public holiday across the state. The holiday was observed for the first time on October 31, 1864.
What is open or closed on Nevada Day?
As a state holiday, government offices, educational institutions, most organizations, and businesses remain closed. If you have traveling plans, you may need to check with the transport authorities for any changes in the transit schedules.
Things to on Nevada Day
The most famous event that you cannot afford to miss is held at Carson City. The event is marked by a big parade, Pow wow, concerts, sport matches, and fun activities like rock drilling competitions and beard contests. Indeed, the activities are ideal for your entire family and a great way to enjoy Nevada Day.
You can also attend the Nevada Day Carnival. The event features live music, food booths, and karaoke celebrations. The proceeds of the event are geared towards helping the seniors in society.
Nevada Day is also a good time to visit one of over 300 hot springs in Nevada. In fact, Nevada has the highest number of hot springs compared to all the other states. Nevada Day is a good time to spend the day at one luxurious and relaxing hot springs.
Nevada Day Observances