PRINCE KUHIO DAY
When is Prince Kuhio Day in 2023?
Prince Kuhio Day in 2023 is on the Monday, 27th of Mar (3/27/2023).
Prince Kuhio Day is on the 86th day of 2023. There are 279 days left in the year.
Prince Kuhio Day Facts
Date: Mar 27, 2023
Regional
Also Called:
Celebrations: Celebrations; parades, festivals, and special events that promote the Hawaiian culture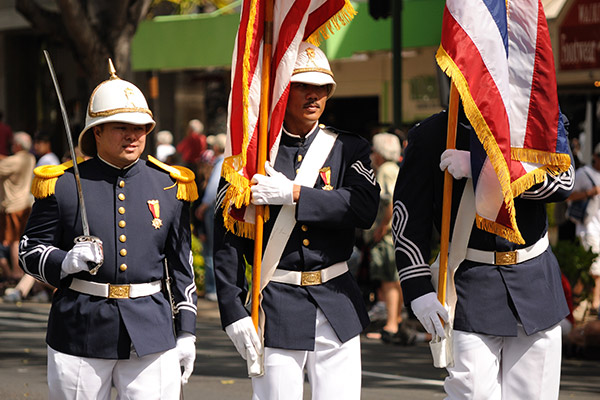 iImage Credit: Wikipedia
Prince Kuhio Day commemorates the life and work of Kuhio. He was the head of state of the Kingdom of Hawaii before its overthrow in 1893 by the coalition of American and European businesspeople.
Who was Prince Kuhio?
Prince Kuhio was born in 1871, and he was dubbed prince because he was the cousin to the then Queen of Hawaii. The queen named him an heir to the throne after he became orphaned at 13. When the monarchy was overthrown between 1893 and 1895, Prince Kuhio fought against the new republic. He was convicted of treason, which saw him serve one year in prison. He would later be elected as the Hawaii territorial delegate to the US Congress. With his position, he helped improve mail service and develop Pearl and Honolulu Harbors. Prince Kuhio is fondly remembered for his efforts in getting the Congress to pass the 1920 Hawaiian Home Commission Act that provided homes for the native Hawaiians. He was very instrumental in having Hawaii included in the union as the 50th state.
When is Prince Kuhio Day?
Prince Kuhio Day is marked every year on 26th March. The day is exclusive to Hawaiians and commemorates the birth of Prince Kuhio Kalanianaole, one of the best-known leaders in Hawaii's history. If Prince Kuhio Day comes on Saturday, Hawaiians observe it on Friday. Similarly, if it falls on a Sunday, then Monday is a day off in the entire state.
Is Prince Kuhio Day a public holiday?
It is a state holiday in Hawaii and, therefore, a day off for the general public. There is no other state that observes this day apart from Hawaii.
What is open or closed on Prince Kuhio Day?
The government offices in Hawaii, schools, organizations, and most businesses remain closed. The public transit services are also affected and only operate on a holiday timetable.
Things to do on Prince Kuhio Day?
Prince Kuhio Day is a day of parades, festivals, and special events that highlight and promote the Hawaiian culture. Some of these festivals last entire week showcasing Hawaii's customs and traditions.
The most famous event that you need to attend is the Prince Kuhio commemorative parade. The parade is held between 10 am to noon and begins at Kalalaua, ending at Kapi'olani Park. After the parade, you can head to Kapi'olani Bandstand, where food booths are displayed, and there is entertainment for the entire family.
Prince Kuhio Day is a perfect time to take part in outdoor activities. Throughout the states, events such as canoe races, cultural dances, and games are often organized. Indeed, you can be assured of having great fun together with your family.
You can also take this chance to attend a special service at Oahu's Royal Mausoleum, the place where Prince Kuhio was buried. After the service, organize a feast at home. Invite family and friends and indulge in a variety of traditional Hawaiian foods such as poi, laulau, kalua pig, chicken long rice, and fruits like pineapple and lilikoi.
Prince Kuhio Day Observances