MARDI GRAS
When is Mardi Gras in 2024?
Mardi Gras in 2024 is on the Tuesday, 13th of Feb (2/13/2024).
Mardi Gras is on the 44th day of 2024. There are 322 days left in the year.
Mardi Gras Facts
Date: Feb 13, 2024
Regional
Also Called: Shrove Tuesday
Celebrations: Celebrations; Parade, partying, baking, wearing masks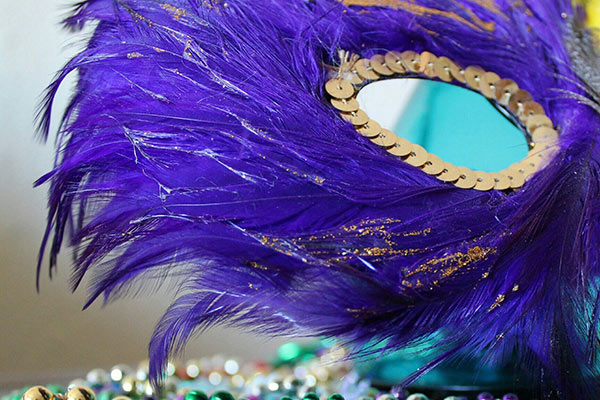 iImage Credit: Wikipedia
Mardi Gras, also known as Shrove Tuesday, has its roots in Europe and came to North America as a French Catholic tradition. The festival is celebrated by Christians and marks the beginning of the lent season. Mardi Gras is a French name that means Fat Tuesday. It simply means the last day for Christians to indulge in all kinds of rich fatty foods in readiness for the fasting period of the lent season. The first recorded celebration was in 1703 in Mobile, Alabama.
When is Mardi Gras?
Mardi Gras is on the last day before the Ash Wednesday begins. After the Mardi Gras Day, the lent season begins and lasts for 40 days. Mardi Gras often falls on any day between Tuesday, February 3rd, and Tuesday, March 9th.
Is Mardi Gras a public holiday?
Mardi Gras is a legal public holiday in Louisiana. The day was made a statutory public holiday in 1875 when Governor Warmoth signed the Mardi Gras Act. In Alabama, only the counties of Baldwin and Mobile recognize the day as a public holiday.
What is open or closed on Mardi Gras?
In Louisiana, government offices, banks, post offices, schools, and most businesses remain closed on Mardi Gras. The public transport is also likely to be affected and thus run on a holiday timetable. The counties of Baldwin and Mobile in Alabama follow the schedules of a public holiday. In other states, Mardi Gras is a typical working day for the general public.
Things to do on Mardi Gras
Mardi Gras is not a holiday for Christians only. The holiday is packed with a variety of programs and activities suitable for people of all religions.
Parades are organized in New Orleans, Louisiana, as well as Mobile and Baldwin, Alabama. In Orleans, the parade is marked with masquerades, wild parties, and street dancing. People dress in colorful costumes and then throw trinkets to crowds as part of a customary parade throw.
At home, you can have a feast with friends where you indulge in all kinds of food before the lent and fasting season kicks off. Pancakes are a common Mardi Gras food due to its rich ingredients such as eggs, butter, and milk. While at it, you can play the popular King cake game.
Ideally, pecan or charm is hidden in a cake. The cake is then served, and the person who gets a piece with the charm is dubbed the king of that year's Mardi Gras.
You could also mark this day by wearing masks. The mask tradition can be traced back to Europe when people would be allowed to behave the way they want before the lent season kicked off. However, it would be best if you were responsible and wary of ruining your reputation with the activities you decide to participate in.
Mardi Gras Observances