EARTH DAY
When is Earth Day in 2023?
Earth Day in 2023 is on the Sunday, 16th of Apr (4/16/2023).
Earth Day is on the 106th day of 2023. There are 259 days left in the year.
Earth Day Facts
Date: Apr 16, 2023
International
Also Called: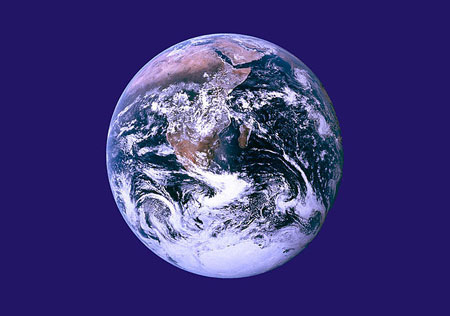 iImage Credit: wikiPedia
The Earth Day is celebrated annually across the globe on 22nd April. The Earth Day is different from the Equinox Earth Day, which falls on March 21. While the Equinox Earth Day marks the day of equinox, which is an astronomical phenomenon, the Earth day promotes environmental awareness among the masses.
The idea of an Earth Day was first proposed in 1970 by John McConell at UNESCO's San Francisco conference. Then, the day was proposed to be observed on March 21, at it marked the time of equinox. In 1970, an environment teach-in was observed in United States in on April 22. This Earth Day was limited to the US until 1990, when Denis Hayes promoted it internationally across 141 nations. Since then, the day is observed globally across most nations.
Originally, April 22 was called the environment teach-in only. According to written accounts, the name Earth Day was suggested by several PR agents and other people in the US. According to Julian Koenig, who is credited with naming the day, the term "Earth Day" perfectly rhymed with "Birthday" and hence came about the name.
The purpose of the day is to raise awareness among people about several environmental issues that surround the world today. In order to help promote the day, the Earth Day Network was founded in 1970 by Denis Hayes, which continues to this day. Ever since its establishment, the Earth Day Network has helped mobilized millions of people across 141 nations towards solving environmental issues and adopting healthier ways of living.
There are several programs held across nations in order to bring to light the deteriorating environmental situation and the ways to combat. Competitions as well as seminars are organized across schools as well as colleges in order to raise awareness among the young generation. Governments also give their support to different causes pertaining to protection of the environment and making earth a healthier place to live in.
In its initial years of observance, the day was a huge hit with people across the globe. Thousands of people participated in different programs and awareness drives in order to pledge their support to the environment. However, in the past decade, the awareness of the day has waned. The waning public popularity of the day has been one of the reasons behind the conceptualization of the Earth Hour.
Earth Day Observances