INTERNATIONAL BIODIESEL DAY
When is International Biodiesel Day in 2023?
International Biodiesel Day in 2023 is on the Thursday, 10th of Aug (8/10/2023).
International Biodiesel Day is on the 222th day of 2023. There are 143 days left in the year.
International Biodiesel Day Facts
Date: Aug 10, 2023
International
Also Called: International Biodiesel Day
Celebrations: Eat some French fries to celebrate this day in style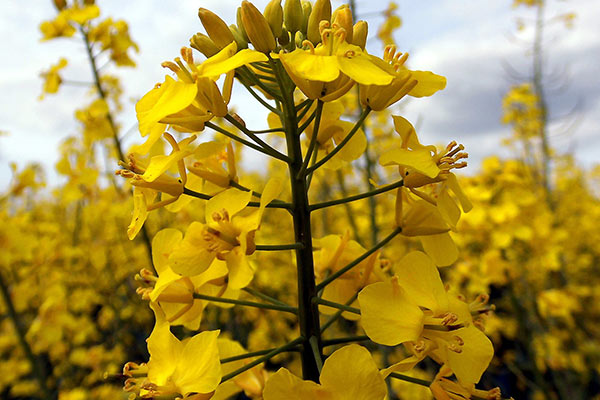 iImage Credit: Pixabay.com
The 10th day in August is recognized as the International Biodiesel Day. In the world we are living in today, people have become dependent on petroleum products, and this has caused damages to our surroundings.
Biodiesel is a renewable type of diesel. It can be used on a diesel engine without the need for conversions. Sometimes, biodiesel is used alone or blended with petrodiesel in any proportions. Numerous people who are devoted to saving the planet have embraced this eco-friendly alternative. International Biodiesel Day is, therefore, an observance day to spread awareness of a better alternative to diesel that allows us to burn a cleaner form of energy.
What Is Biodiesel?
Biodiesel is a form of renewable fuel made from vegetable oil or animal fat-based diesel consisting of long-chain alkyl esters. The fuel is made through a chemical reaction between the lipids found in vegetable oil, animal fat, and alcohol that produces fatty acid esters. This process of converting vegetable oil and animal fat into biodiesel is called transesterification. Ultimately, the biodiesel delivers much better engine performance while at the same time decreasing harmful emissions into the atmosphere.
Which Countries Use Biodiesel?
Many countries across the globe are using biodiesel. Brazil, for instance, has used ethanol made from sugarcane for many years. Most of the cars in Brazil run purely on ethanol that is not blended with fossil oils. In Europe, most countries use a diesel-like oil made from palm oil. Other nations that have embraced the eco-friendly fuel include the USA, Canada, Australia, India, Thailand, and China.
History of International Biodiesel Day
The origin of the International Biodiesel Day is unknown. However, the observance day, 10th August coincides with the birth of Rudolph Diesel. Rudolph was a scientist and the founder of a prime diesel engine with a flywheel base and 10 feet iron cylinder. It is believed that the engine run on peanut oil, and it was a prediction of how vegetable oil could replace petroleum in the following century. The engine was powered for the first time on August 10th, 1893, in Germany. Years later, this date was adopted to celebrate the International biodiesel day.
In 1977, a Brazilian scientist by the name Expedito Parente submitted for a patent the production of biodiesel in his company Tecbio. The company has since produced and standardized biodiesel and also introduced another bioproduct called bio-kerosene.
In 1979, South Africa became the first African country to use transesterified sunflower oil in cars and other vehicles. Less than a decade later, Austria borrowed the idea and erected the first biodiesel plant. In the late 20th century, other similar plants were constructed across Europe, and many Europeans gradually embraced the use of biodiesel in their machines. Today, biodiesel is available in almost every service station in Europe.
How to Celebrate International Biodiesel Day
Eat some French fries to celebrate this day in style. But why French fries?
Manufacturers recycle used vegetable oil into environmentally friendly biodiesel. So, by indulging into some French fries, you are supporting the BioDiesel plants to live longer. However, be wary that the daily intake of French fries is not good for your health.
The best time to learn more about biodiesel is on this day. Take a visit to a biodiesel manufacturing unit and get to learn everything about this sustainable fuel and the positive impacts it contributes to the environment.
Once you are equipped with all that information, gear towards encouraging people around you to switch to biodiesel as their alternative fuel. Make sure that you are very convincing since most people know very little about this form of biodegradable fuel. If you have a diesel unit at home, this is the time to change from fossil fuels to the biodiesel. By doing so, you will be keeping the environment clean by preventing pollution.
You can also share your views in support for this day by sharing a post on social media via the hashtag #BiodieselDay.
How Much is Biodiesel Per Gallon?
In truth, biodiesel is more expensive compared to gasoline. Most biodiesel fuels are blended with regular diesel to make it cheaper. For instance, B5 biodiesel, which means 5% biodiesel and 95% petroleum diesel or B20, which translates to 20% biodiesel and 80% regular diesel. In 2014, B20 was selling at 20 cents more per gallon while B100 was selling at 85cents more per gallon compared to regular diesel.
International Biodiesel Day Observances