INTERNATIONAL CHOCOLATE DAY
When is International Chocolate Day in 2023?
International Chocolate Day in 2023 is on the Wednesday, 13th of Sep (9/13/2023).
International Chocolate Day is on the 256th day of 2023. There are 109 days left in the year.
International Chocolate Day Facts
Date: Sep 13, 2023
International
Also Called: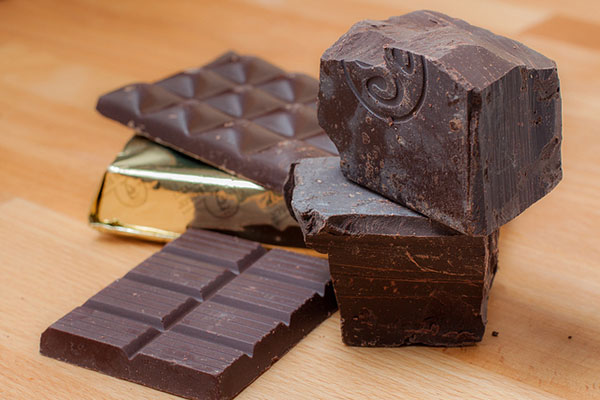 iImage Credit: flickr/@sackton
Chocolate is one of the world's favorite flavors, possibly THE most loved taste across 7 continents. This magic bean has been consumed by humans from as far back as 1900 BC, and was an integral part of the Aztec and Mayan civilizations and culture. Europeans combined it with milk and sugar, and with the Industrial Revolution and mass production, the modern era of chocolate began. Though it originated in the Americas, today the small African country of Cote D'Ivoire produces 30% of the world's cocoa. Everyone loves it, the recipes are endless and September 13th is celebrated as international chocolate day.
While most of us don't need a special day to indulge in the rich creamy glory that is chocolate, International Chocolate Day gives us just one more reason to consume this delectable confection in copious quantities. It is celebrated mostly by individuals, local candy stores and bakeries, independent chocolatiers and large candy corporations. It is marked by a profusion of delicious recipes all over the internet, from a 15-minute chocolate milk pudding to extravagant meringues, pies, layer cakes, souffles and mousses. Everyone shares everything chocolate, and food bloggers in particular usually have a field day around this time, reviewing the best desserts in town and fondly reminiscing on their classic home-cooked favorites. Candy stores and bakeries hold chocolate festivals, inviting customers loyal and new to sample the delights of their kitchen. Mass producers like Hershey, Nestle, Cadbury, and organizations like the National Confectioners Association also take the opportunity to celebrate what is a huge industry all over the world. Exclusive manufacturers like Ghirardelli, Godiva and Neuhaus capitalize as well, with large-scale festivals and events for producers and consumers of this scrumptious pleasure food.
Dark chocolate also has many proven health benefits. It is a powerhouse of antioxidants, which neutralize free radicals produced by metabolism of fat. This has an array of positive effects on your body, ranging from improving cardio-vascular health to preventing chronic diseases. It has been shown to reduce blood pressure, as well as, interestingly enough, help regulate blood sugar. Finally, it has also been linked to the release of endorphins - the feel-good hormone, which might explain why it is so widely known and loved as a mood-lifter. It is often mixed with other foods and flavors which enhance the taste and may improve your health as well, such as mint, orange, peanuts, almonds, coconuts etc.
So International Chocolate helps us celebrate chocolate in all its multi-faceted glory, throwing bake sales, creating desserts, understanding chocolate or simply enjoying it.
International Chocolate Day Observances