WORLD WATER DAY
When is World Water Day in 2023?
World Water Day in 2023 is on the Wednesday, 22nd of Mar (3/22/2023).
World Water Day is on the 81rd day of 2023. There are 284 days left in the year.
World Water Day Facts
Date: Mar 22, 2023
International
Also Called: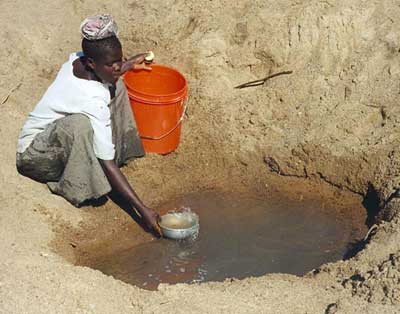 iImage Credit: wikiPedia
World Water Day is observed every year on 22nd March around the world. The day is observed to fetch attention to the need of conserving safe drinking water as well as looking for solutions to provide safe drinking water to people around the world. According to current estimates, there are still about 783 million people around the world who do not have access to safe drinking water.
This international day was proposed in the UN convention of Rio De Janeiro in 1992. The day began to be observed in 1993 across UN nations and has only grown from strength to strength since then. In 2003, the United Nations formed the UN-Water organization to look after water issues around the world. The body is responsible for coming up with themes and messages for the day.
The World Water Day has not yet gained much popularity. Organizations around the world, including government as well as non government organizations, media houses and newspapers run campaigns to raise awareness among people about the increasing water crisis.
Programs are also organized by UN in its member countries about good water management practices, conserving water, the importance of safe drinking water etc. In some countries, people are encouraged not to use their taps for the entire day in order to conserve water. However, such practice is limited to a handful of countries only because of the importance of water in daily lives.
In many parts of the world such as India, US and the UK, World Water Week is celebrated instead of just a day. Programs and competitions are organized across the week in urban as well as rural areas in order to raise awareness among people about water issues. Schools as well as colleges also tend to organize special events and competitions around the theme in order to promote water management practices in the next generation.
Ever since the inception of the day, UN has been observing specific themes each year to draw attention to specific water issues around the world. In 2012, the theme of the day was "Water and Food Security" which aimed to draw attention to hunger and scarcity of safe drinking water in some nations. Some other important themes observed so far on the World Water Day are "Clean Water for a Healthy World", "Caring for our water resources is everybody's business", "Coping with Water scarcity", "Water and Culture", "Water and Disasters" and "Water for Future".
There are several organizations around the world which are dedicated to the task of conserving water and making the world a healthier place. You can donate to such organizations in order to fund research that's going on around the world for new ways of making safe drinking water. On a more individual level, observing good water management practices is a good way to observe the day.
World Water Day Observances