WORLD HEPATITIS DAY
When is World Hepatitis Day in 2023?
World Hepatitis Day in 2023 is on the Friday, 28th of Jul (7/28/2023).
World Hepatitis Day is on the 209th day of 2023. There are 156 days left in the year.
World Hepatitis Day Facts
Date: Jul 28, 2023
International
Also Called: Hepatitis Day
Celebrations: Raising awareness about viral hepatitis through campaigns, concerts, rallies, news papers and social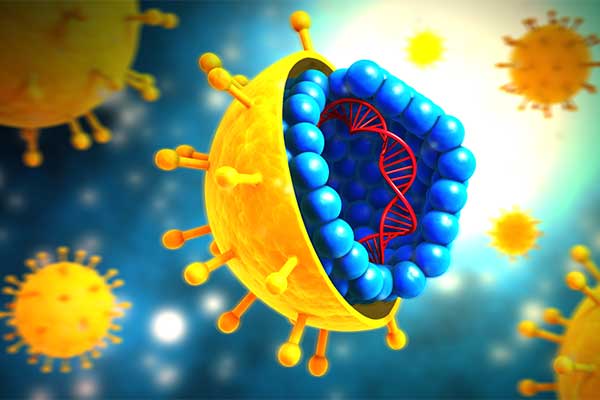 iImage Credit: who.int
Observed on July 28th, World Hepatitis Day is a public health holiday aimed at spreading awareness about Hepatitis. Hepatitis affects the liver cells hence reducing the liver's performance. World Hepatitis Day CDC statistics show that Hepatitis infects hundreds of millions of people across the globe, causing about 1.4 million deaths to people who progress to chronic hepatitis infections.
There are five types of Hepatitis all caused by different viruses. They are Hepatitis A, B, C, D and E. Hepatitis A and E are short-term infections also known as acute infections. Hepatitis B, C, and D are chronic infections which may lead to life-threatening complications such as liver cancer, liver failure, cirrhosis, and many others.
Contamination of food with fecal matter usually causes hepatitis A. Hepatitis B is common in third world countries, but vaccines for type A and B are available. Hepatitis C is generally caused by the sharing of personal items like needles, injecting cosmetic substances, drugs, and steroids.
At the initial stages, most people do not develop obvious symptoms which may lead to some serious liver problems getting realized very late. Therefore, it's vital for the public to regularly test for Hepatitis since most people don't even know they have the infection.
History of World Hepatitis Day
The World Hepatitis Alliance established world Hepatitis Day in 2008. However, the day was still in observance as international Hepatitis C Awareness day by some patient groups.
The first World Hepatitis Day was observed on 19th May 2008. However, in 2010, the World Health Assembly adopted a resolution that moved the holiday to July 28th. This date was agreed on since it coincides with the birth date of Baruch Sammuel Blumberg. Baruch was an American physician believed to have discovered Hepatitis B in the 1960s. For his discovery of the virus and its vaccine, he won a Nobel Prize.
World Hepatitis awareness day was established to give new generations a better understanding of viral hepatitis. Today, World Hepatitis Day is honored in more than 100 countries and supported by different organizations.
How to Celebrate World Hepatitis Day?
The World Hepatitis Alliance and the UN often work with the local community groups to organize awareness campaigns, concerts, and rallies aimed at educating the public about Hepatitis. World Hepatitis Day information is usually broadcasted in newspapers, social media, and the WHO website.
You should participate in these World Hepatitis Day activities and events as a step towards eliminating this disease. You can wear a World Hepatitis Day ribbon or wristband to show your support for this brilliant day.
Another great way to mark this day is by getting yourself tested. The test requires a sample of your blood which is screened to detect the presence of the virus. Once you have done your analysis, encourage your family and friends to do the same.
Don't forget to take care of your liver. Eat and drink healthy. Some of the best foods to keep your liver in good condition include apples, lemons, avocados, garlic, turmeric and green veggies like collards, cabbage, broccoli, and chard. You can also clean your body of toxins by taking Detoxing herbs such as dandelion, milk thistle, and Burdock. Encourage others to perform the same via social media by using the hashtag #WorldHepatitisDay
The Significance of World Hepatitis Day
Hepatitis does not discriminate. It's not like tropical diseases that affect only specific regions in the world. People from all continents, races, and nationalities can contract hepatitis through sexual and blood contact. Therefore, the public needs education about the transmission and prevention of Hepatitis. It's worrying that 90% of people with Hepatitis actually don't even know they are infected.
World Hepatitis Day also reminds us of the enormous strides the medical field has made in treating Hepatitis. Today, there are vaccines to prevent Hepatitis A and B, and they can be administered to children at a young age. Hepatitis C is also easy to treat with advanced technology while type D and E have actually become very rare in the recent past.
World Hepatitis Alliance has set a goal to eliminate Hepatitis by 2030. Although challenging, it is achievable. All we need is to give them support by observing World Hepatitis Day and participating in the campaigns and activities they promote.
World Hepatitis Day Observances