COMPUTER SECURITY DAY
When is Computer Security Day in 2023?
Computer Security Day in 2023 is on the Thursday, 30th of Nov (11/30/2023).
Computer Security Day is on the 334st day of 2023. There are 31 days left in the year.
Computer Security Day Facts
Date: Nov 30, 2023
International
Also Called: Computer Security Day, ICSD
Celebrations: Celebrates this day by strengthening your cyber defenses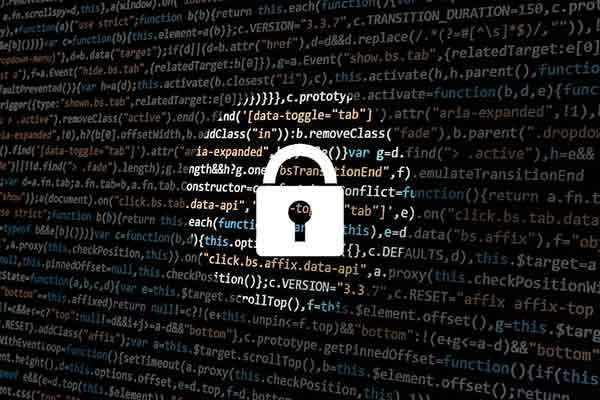 iImage Credit: Pixabay
Today, thanks to computer technology, the world is a global village. We can communicate with people from different continents through our Smartphones, tablets, and computers by just clicking on their contact info. Unfortunately, all these useful technological inventions come with a counter-risk, cyber insecurity. Complex technological advances give ways for the creation of complex viruses and malware.
Hence, billions worth of resources is dedicated globally to the prevention and eradication of computer malware and cyber criminology. To show the importance of computer security 30th November was set aside to mark Computer Security Day.
History of Computer Security Day
The number of computer users increased sharply in the 1980s; thus, there was the need to invest more in computer security. As an effort to solve this Pandora, Computer security Day was established in 1988. This was a big step as computers were being used in the processing and storage of vital data in offices, businesses, schools, and government institutions. Hacking skills, computer malware, and viruses had evolved gradually with the evolution of computers.
By the early 90s, computers had found their way into national security offices, banks, and hospitals, which meant vital data was at risk of getting corrupted if a breach in the system occurred. Computer Security Day, therefore, created the best way to raise awareness of this new global problem and to show the hackers and malware creators that they were being checked.
How to Celebrate Computer Security Day
Well, this is not a day to throw a party and invite friends over, but it instead focuses on strengthening your cyber defenses. As we all understand we can never be so sure who is looking into our devices whenever we are connected to the internet. Therefore, the best way to mark this special day will be to ensure that all your devices are cyber-secure.
Using the same password over a period increases your vulnerability to the hackers. Therefore it will be prudent to spend this special day changing your passwords. It will be a good idea to acquire a password manager that creates random passwords for you and saves them at the same time.
You can also spend this day updating all your spyware, anti-viruses, and malware protection on your devices. Luckily, there are many spyware available for downloading at affordable prices today. This is an activity which should be done as the need arises and not on this D-day only.
Another critical thing to do on this day is backing your files and photos in an offline location most preferably on a hard disk. You can also back them up online on the cloud or Google drive.
The day also provides a significant opportunity for businesses, schools, and organizations to hold seminars with its members and inform them on the importance of computer security, ways of getting oneself exposed to attacks, and how to shield oneself from cyber insecurity. Devise a security plan for your team and make sure every member of the organization, business, or school adheres to it.
What is the Future of Computer Security?
Technology is fast becoming a fabric of human life, new devices which can connect to the internet are being developed each day. From heating thermostats, curtain blinds, lighting systems, refrigerators to washing machines. The only disadvantage these devices bring to our homes is that they increase the chances of our systems being attacked by cybercriminals. It has made computer hacking very easy and achievable.
Another worry is that most manufacturers are not taking into consideration the security leaks of their smart devices, leaving users at unknown risks.
Computer Security Day Observances