WORLD PHILOSOPHY DAY
When is World Philosophy Day in 2020?
World Philosophy Day in 2020 is on the Saturday, 21st of Nov (11/21/2020).
World Philosophy Day is on the 326nd day of 2020. There are 40 days left in the year.
World Philosophy Day Facts
Date: Nov 21, 2020
International
Also Called: Philosophy Day
Celebrations: Raise public awareness of the significance of philosophy, exhibitions, book fairs, reading, donation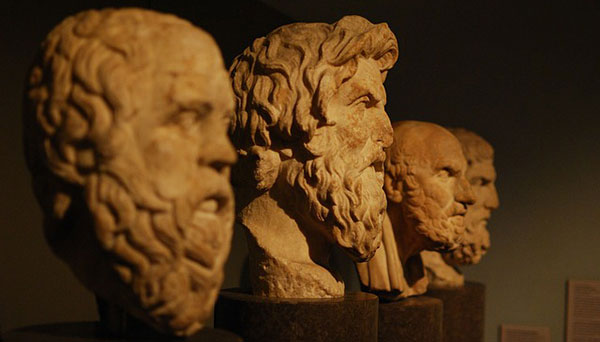 Philosophy has its origins in Greek. It comes from the word Philo'sophia which means the love for wisdom. Philosophy is a way of provoking thinking about the universe and aims at discovering the value and importance of life. World Philosophy Day was launched in 2005 by UNESCO. Since then, the holiday has been observed every year on the third Thursday of November. The day aims at promoting people's thoughts, ideas and critical thinking to tackle today's challenges.
History of World Philosophy Day
World Philosophy Day was first celebrated in 21st November 2002 by the UN Educational, Scientific and Cultural Organization (UNESCO) to honor philosophical reflections across the globe. In 2005, it became the official UN World Philosophy Day. The day is observed every year on the third Thursday of November to encourage the public to share their thoughts and discuss new ideas frankly. Every year, UNESCO creates a unique World Philosophy Day theme aimed at promoting philosophical thoughts to the general public.
How to Celebrate World Philosophy Day
UNESCO organizes various World Philosophy Day activities and events at the international, national and local level. The public is then invited to participate in exhibitions, book fairs, debates, lectures, philosophy cafes, and global conventions.
As an individual, you can help in spreading awareness about philosophy. Urge everyone to share their thoughts and new concepts freely. Share on social media using the hashtags #WorldPhilosophyDay and #PhilosophyDay
Watching a movie that touches on philosophy is also a good thing. Some of the best films in this field include The Matrix (1999), Being There (1979) and Blade Runner (1982)
You can as well read a book on philosophy to learn more about its history and the brains behind the philosophical concept. Some of the best reads include A History of Western Philosophy, Plato's Republic and Critique of Pure Reason.
The UNESCO often holds philosophical debates on a live webcast on their official website. You can tune in to listen to great philosophical ideas both in English and French.
Another good way to celebrate this day is by donating to the Philosophy Foundation. Proceeds raised are used towards providing specialist teachers of philosophy to schools.
Why Celebrate World Philosophy Day
Philosophy provides the conceptual grounding for values and principles to shape the world's democracy, peace, justice, equality, and human rights. Philosophy also encourages independent and critical thinking which contributes towards a better understanding of world peace and tolerance.
By celebrating World Philosophy Day, the interests of younger generations are well taken care of when sustainable development is taken into account. This is possible through a series of events and demonstrations aimed at teaching philosophy as a school subject.
Objectives of World Philosophy Day
- To renew the commitment of philosophy at the national, regional and international level
- To spread awareness of the importance of philosophy and its use in the arising modernity and globalization
- To understand the importance of teaching philosophy to the youth and future generations
- To foster studies on significant contemporary issues, philosophical analysis, and research. This helps in effective response towards the challenges facing humanity today
- To appraise the teaching of philosophy across the world and emphasis is given to nations facing unequal access.
Facts about Philosophy
- The earliest known world philosophers were from Greek. Plato and Aristotle are believed to have been the great thinkers on thoughts of logic, science, ethics, politics, and classification.
- Just like religion, philosophy attempts to explain the mystery of human and world existence
- Socrates was considered the ugliest philosopher in Athens.
- Karma is a philosophical concept and principle that states that if you do good, good things will follow you. But if you do evil, negative consequences will haunt you in this life and the next.
- Rene Descartes is the figure behind modern philosophy. History credits him for the first to use to develop natural sciences using the concept of reasoning. He lived between 1596 and 1650.
World Philosophy Day Observances